RRSA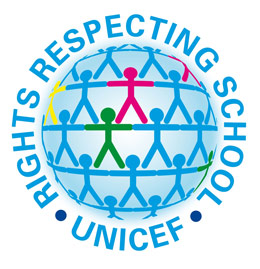 Rights Respecting School Award
What is the Right Respecting School Award?
The Unicef Rights respecting school award supports schools across the UK to embed children's human rights in their ethos and culture. The award recognises achievement in putting the UN convention on the right of the child (UNCRC) at the heart of a school's practice to improve well-being and to help all children and young people realise their potential. 54 articles were designed to support the development of all children under the age of 18.
The award is taken from the principle of equality. dignity, respect, non-discrimination and participation. The initiative started in 2006 and schools involved in the award have reported a positive impact on relationships and well-being, leading to better learning and behaviour, improved academic standards and less bullying.
We have begun our journey to being awarded Level 1 by achieving ROC (Recognition of commitment) and we are hoping to achieve within 12 months.
Our rights respecting schools representatives for 2017-18 are:
Class 3 - Sophie
Class 4 - Ella & Layla
Class 5 - Logan
Class 6 - Lily-Mai
Class 7 - Jayden
Class 8 - Eva
Class 9 - Megan
Class 10 - Dylan
Class 11 - Kennedy
Class 12 - Tia
Class 13 - Tayla
Class 14 - Ruby
Head Boy – Daniel Halliwell
Head Girl – Lea Hamner